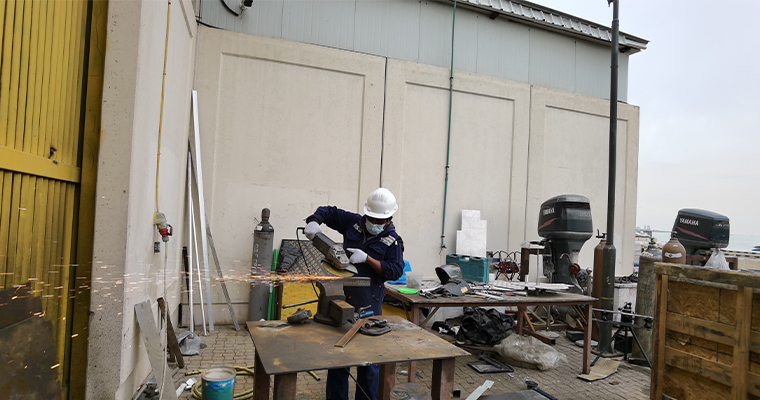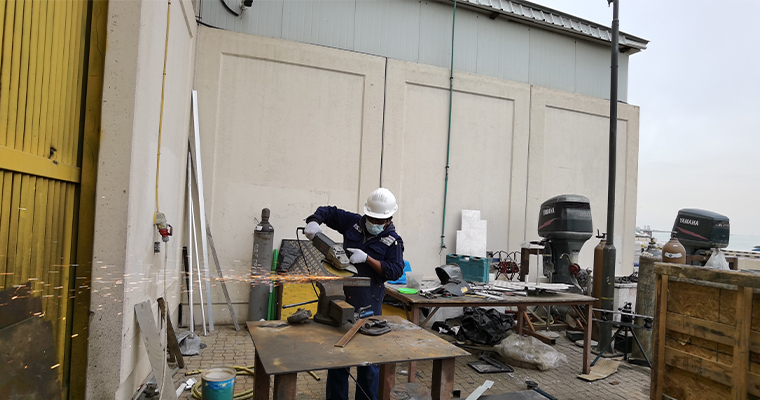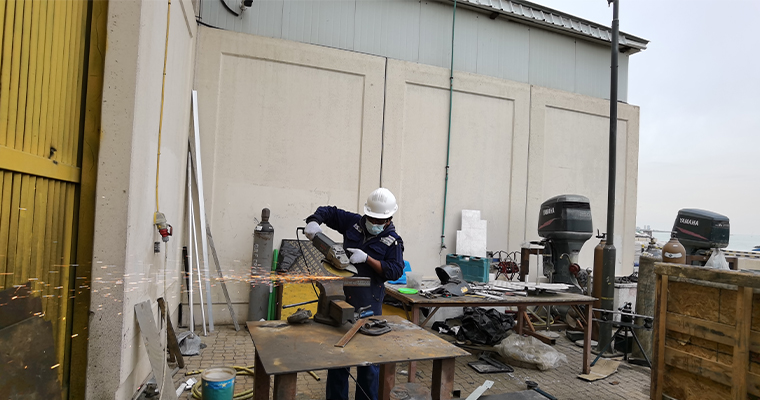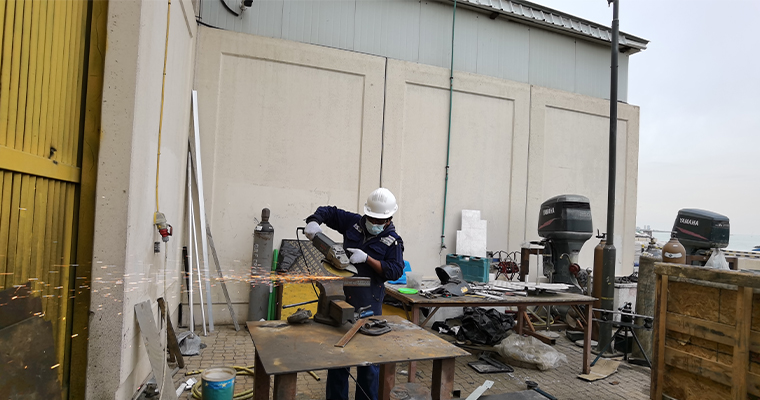 About our Workshop
We provide a reliable service of high quality for boat owners and government institutions. We are specialized in repair and maintenance of marine propulsion systems.
Our Marine Services
Repair and Maintenance of Marine Engines, Gear Boxes, Propeller Shaft, Shaft Bearing, Diesel Generator Systems, Ship electric and electronic Commissioning, Supervising Service, Installation and Alignment, Air condition service, Maintenance Contracts, Spare Part Supply & Upholstery works.
Our Yacht Services
While each maintenance contract is custom-tailored to the individual owner and their boat, this outline will give you an idea of the scope of our services. The following example is based on a year round, weekly maintenance contract on a medium size (40-68 feet) motor yacht.
Weekly Maintenance Services:
Check dock lines, engine room, bilges, pumps, and filters, fuel system for leaks, charging system for proper operation, engine oil levels, gear case oil levels.
Monthly Maintenance Services:
Check engine belts, sea cocks, sea strainers and clean as needed, A/C functioning properly and set as desired, Run Engines to operating temperature, Run & load test generators, Warm up electronics to burn off moisture, ie. GPS, VHF, Echo Sounder, etc. Check batteries & charge, electronics (function), navigation lights for proper operation, Clean raw water strainers.
Quarterly Maintenance Services:
Clean & inspect bottom including shafts, props, rudders, through-hulls, speedometer wheels, transducer, and cutlass bearing, all the while looking for any sign of a potential problem. Inspect zincs (additional replacement charge if replacement required)
We use the best types of dyes for boats and yachts. The interior paints are of high quality. We have technicians with high level of experience, special equipment for crafts, cleaning, and fully preparing boats and yachts.
Manufacturing of fixed umbrellas of aluminum and steel.
Installation of all kinds of winches
Professional carpenters and specialists in boats with the use of the finest types of marine timber
Installation of all types of motors.
Designing umbrellas for boats with the finest types of raw materials and up-holstery and cladding chairs in high quality marine leather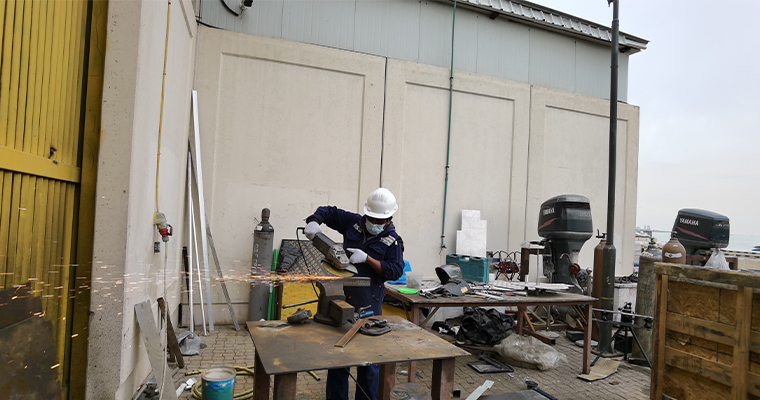 Specialized in lifting boats and yachts with a capacity of 65 tons to 80 tons
Provide special gear for download and escalation
Maintenance of all types of marine engines
Installation of all types of indoor and outdoor lighting